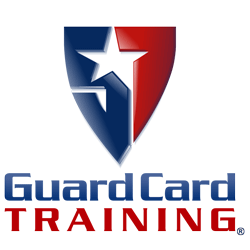 California Customer Relations Skills Training Course for Security Guards
Course Cost: $29.99
Length: 4-hours
The entire course is online! All of the lessons can be taken at any time of the day or night. The student sets the time to learn without the hassle of restricted classroom hours or limited space. Complete each lesson at your pace and when it is convenient for you. Each lesson is on-demand.
This optional course specifically focuses on establishing and maintaining good customer relations.
To make the training material easier to use, each lesson is divided into parts of approximately 1-hour blocks. Each part must be completed in order and with a score of 100% on the Knowledge Checks. Students may return to a previously completed module to review any and all material.
In order to pass the entire course, the student must complete the final examination with a score of 100%.
At the end of this course and passing the final exam with a score of 100%, the student is issued a Certificate of Completion.
The student has 45-days (1.5-months) to complete the training.

Objectives:
Back to top
Sexual Harassment
Cultural Diversity
Profiling
Interviewing
Communications
Conflict Management
Conflict Cycle
Crisis Management
Stress Models
Recognizing and Responding to Pre-Attack Indicators
Communication Skills
Non-Verbal Indicators
Active Listening
Four Basic Types of Difficult Personalities