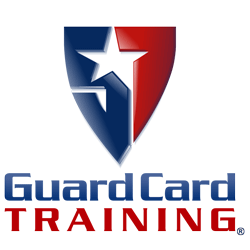 Your source for all California Online STC Guard Card Training™
Trusted training used by national and international companies. Our security guard training programs are used on five (5) continents!
California Guard Training Regulation Overview
All professional security guards that work in the state of California must be licensed and registered with the Bureau of Security and Investigative Services (BSIS). To be properly licensed, the security guard must complete a standard course in the powers of arrest, weapons of mass destruction/terrorism awareness, public relations, observation and documentation, communication and its significance, liability/legal aspects and other elective courses that vary depending upon the training facility.
The BSIS requires an entire 40-hours of training. However, the training may be completed in three (3) parts. The training is split into parts to allow the guard to start working quickly, while still maintaining some of the highest standards in the industry.
The applicant is allowed to start working after successfully completing the first 8-hours of training (called the "Powers to Arrest" course), passing a written exam, passing a fingerprint/background check and submitting the BSIS application with appropriate fees.
The certificates of completion for the remaining 32-hours of training (Parts 2 and 3) are not sent to the BSIS. They are copied and logged by the employer in the permanent employee records. During an audit, the employer must present the BSIS with proof of complete 40-hours of training for every security guard employed or face severe fines for every guard who has not completed the required training.
The applicant may not start working as a security guard until he or she receives the security guard registration card in the mail, or the security guard registration number appears on the BSIS website. Most employers will not even interview a prospective employee unless he or she already holds at least the guard card.
California allows unarmed guard card training to be completed online.
Course Prices

About Security Training Center,® LLC.
Our training programs are used on five (5) continents and approved by 2 state agencies (California and Arizona). Why not train with the global leaders in online security guard training?
Security Training Center,® LLC. is a professional guard card training company. Our driving purpose is to educate security personnel and organizations in the latest protocols and techniques to keep staff, property and other valuables safe. A proactive approach to security awareness prevents many problems from ever occurring, reducing risk to staff and liability. We teach early identification of potential problems and how to defuse conflicts before reaching crisis. Our staff and advisory board have decades of experience in military, law enforcement, executive protection, private security, defensive weapons and martial arts.
All we do is teach. We are not a security service provider.
Our STC Guard Card Training™ program complies with all requirements as mandated by the California Department of Consumer Affairs Bureau of Security and Investigative Services (BSIS).
We are licensed by the Bureau of Security and Investigative Services (BSIS). TFF 1462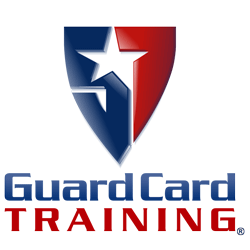 We Wrote Our Material
All of our courses use our custom and proprietary STC Guard Card Training™ program. Built from the ground up using the latest technologies and cutting edge training delivery, STC Guard Card Training™ sets the industry standard for comprehensive security officer training.
We Are There For Our Students
We have a dedicated call center, with a toll-free number. We take care of our students before, during and after completing our courses. Unlike the competition, we do not abandon our students after we have the course fees.
Set Your Own Pace
All of the lessons can be taken at any time of the day or night. The student sets the time to learn without the hassle of restricted classroom hours or limited space. Complete the lessons at your pace and when it is convenient for you. Each lesson is on-demand.
Created With Educational Best Practices
The program was designed, created and built by education professionals with a background in security and personal protection. The training program includes:
Pause the training and return to where you left off!
Fun and interesting
Fully narrated
Video demonstrations
Animations
Examples
Dramatizations
End of Lesson Knowledge Checks
Examinations
Low Cost, Affordable Online Training
Our training rates are some of the lowest in the industry.
Testimonials
"I have been a peace officer in California for 22 years and have attended 1000's of hours of training, including 100's of hours of on-line training (both law enforcement and private sector training). By far, Palladium's curriculum, training materials and the training platform are the best. The environment was very easy to navigate and the materials were presented in a very easy to learn format. For anyone out there who is looking into becoming a professional security guard, I recommend Palladium On-Line Security Training Center for their training needs. I will be attending Palladium in the future for my additional training requirements."
Greg Lewis, Private Investigator/Qualified Manager
"Palladium Security has a great program that makes getting your license easier because it works around your own schedule."
J. Hallas
"I have 22 years of law enforcement experience in several different capacities. I thought taking this course was just going to be a formality. But not only did I find the information in the modules interesting, I also learned quite a bit. And the price was right too. Thanks Palladium!"
Jeff S.
Bakersfield, CA
Online System Requirements
Students must have access to an Internet-connected computer with an Adobe Flash-enabled browser (Internet Explorer, Chrome, or Firefox). Students can use Windows, Apple Macintosh, and some Android devices.

The system requires the latest version of Adobe Flash Player. It is available for free download from here:





The system does not support iOS devices (iPad, iPhone, iPod Touch, etc.) or Motorola Zoom. Android devices are not officially supported.
First Approved Online Security Guard Training for Arizona $49.99


Security Training Center,® LLC. in association with Arizona Security Group, LLC. are proud to announce the launch of the first DPS-approved online security training program for the State of Arizona!

Students may complete the required 8-hour, unarmed security guard pre-assignment training (AAC, Title 13, Article 6, §R13-6-601) entirely online and according to their schedules. Students can set their own pace, learn at any time of day or night, pause the training and return to the exact point where they left off.

AZ.STCOnlineGuardCard.com
We provide training materials for use by other organizations. Many companies have highly trained and experienced individuals but either lack the teaching experience or materials to be able to impart the knowledge. For situations like these, Security Training Center,® LLC. offers pre-packaged training materials.
Use this link only after the training and Live Scan are completed! Information provided during the training and Live Scan are REQUIRED to complete the online BSIS application process.

THIS IS NOT TRAINING. THIS IS THE ONLINE STATE LICENSE APPLICATION SITE. The button below links to the California Bureau of Security and Investigative Services Online Professional Licensing site.


Security Training Center,® LLC. does not own or manage the "breeze.ca.gov" website. The link is merely provided for student convienience. Problems with the site must be directed to the California Department of Consumer Affairs.
Serving California for over a decade!
Established in 2003, our stelar customer service and training teams support communities all over California including: Anaheim, Baker, Bakersfield, Blythe, Carlsbad, Chico, Doyle, Escondido, Eureka, Fairfield, Folsom, Fort Bragg, Fort Dick, Fresno, Hesperia, Indio, Lake Tahoe, Lancaster, Long Beach, Los Angeles, Madera, Merced, Modesto, Monterey, Napa, Palm Desert, Palm Springs, Palmdale, Palo Alto, Petaluma, Red Bluff, Redding, Riverside, Roseville, Sacramento, Salinas, San Bernardino, San Diego, San Fernando Valley, San Francisco, San Joaquin Valley, San Jose, Santa Barbara, Santa Rosa, Stockton, Temecula, Truckee, Tulare, Vacaville, Visalia, Weed, Yreka, and Yuba City.