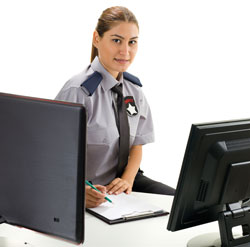 California Online STC Guard Card Training®
Trusted training used by national and international companies. Our security guard training programs are used on five (5) continents!
Providing online security guard card training since 2012.
All of our courses SUPPORT MOBILE DEVICES!

About Our Programs
Course Prices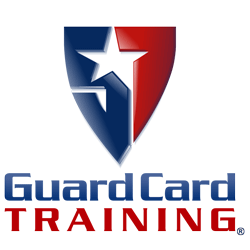 We Support Our Students
We have a dedicated call center, with a toll-free number. We take care of our students before, during and after completing our courses. Unlike the competition, we do not abandon our students after we have the course fees. If you need us, you can reach us. If you have questions about the material, you can even speak with a BSIS-licensed instructor.
Learn at Your Own Pace
Learn anytime, day or night. You control the time to learn without the hassle of restricted classroom hours, limited space and uncomfortable chairs. Complete the lessons at your pace and when it is convenient for you. Each lesson is on-demand, can be paused at any time and you pick up from where you left off!
Created With Educational Best Practices
Our programs were designed, created and built by education professionals with a background in security and personal protection. The training program includes:
Pause the training and return to where you left off!
Fun, interesting and interactive.
Fully narrated.
Video demonstrations.
Animations.
Examples.
Dramatizations.
End of Lesson Knowledge Checks.
Examinations.
Paperwork and forms are emailed.
Everything is online, including final examinations.
Testimonials
"It was very easy to use. Quick, simple, and straight to the point. I especially liked how you can pause when you need to and pick right back up with no problem at all."
"I appreciated the capability within the Lesson 1 videos to be able to pause them to record notes more thoroughly. The audio mixed with the words printed on the slide helped out a lot too. I was able to make sure I got the points recorded accurately for that reason."
"The examples explained after the description of the penal codes really helped me understand them, even more. The videos were descriptive as well, when it came to talking about self defense laws and using force on the job. Very informative about trespassing penal codes, I learned a lot more than I ever even known about trespassing, up till now."
"As a retired police officer, I am glad to see that the security employees are trained so well. This helps both the security personnel and the police. It gives the security personnel far more credibility in the eyes of law enforcement and the public."
"I have been a peace officer in California for 22 years and have attended 1,000's of hours of training, including 100's of hours of on-line training (both law enforcement and private sector training). By far, Palladium's curriculum, training materials and the training platform are the best. The environment was very easy to navigate and the materials were presented in a very easy to learn format. For anyone out there who is looking into becoming a professional security guard, I recommend Palladium On-Line Security Training Center for their training needs. I will be attending Palladium in the future for my additional training requirements."
Greg Lewis, Private Investigator/Qualified Manager
"I have 22 years of law enforcement experience in several different capacities. I thought taking this course was just going to be a formality. But not only did I find the information in the modules interesting, I also learned quite a bit. And the price was right too. Thanks Palladium!"
Jeff S.
Bakersfield, CA
Online System Requirements
Students must have access to an Internet-connected computer or mobile device. Students can use Microsoft Windows, Apple Macintosh, mobile phones, and tablets (iOS and Android).
Update Flash Player
The latest version of Adobe Flash Player is available for free download from here: