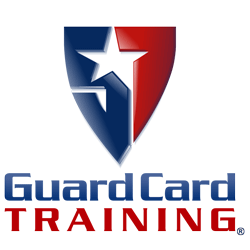 California BSIS Minimum Unarmed Security Guard Card Requirements
Requirements for Unarmed Security Guard Registration
Security guards are employed by licensed private patrol operators or private security employers to protect persons or property or prevent theft as defined in Business and Professions Code (BPC) Section 7582.1. To be eligible to apply for a security guard registration through the Bureau of Security and Investigative Service (BSIS or Bureau), you must:
Be at least 18 years old (BPC Section 7582.8)
Undergo a criminal history background check through the California Department of Justice (DOJ) and the Federal Bureau of Investigation (FBI) (BPC Sections 7581 and 7583.9) and
Complete the Power to Arrest training
(PoA and WMD, a.k.a. Part 1).
Criminal History Background Check/Live Scan
Applicants for a BSIS Security Guard Registration must undergo a criminal history background check through the FBI and DOJ. Applicants should use the Security Guard Request for Live Scan Form available on the Bureau's website as it contains the correct coding needed to ensure the Bureau receives the information in a timely manner. Applicants are responsible for paying all Live Scan, DOJ and FBI processing fees at the time of fingerprinting. A list of Live Scan locations can be found on the Bureau's website.
I have a conviction on my record
We receive many questions from potential students who have convictions who want to work as security guards. We cannot offer legal advice and cannot guarantee that the BSIS will issue a Security Guard Registration Card. We have been informed that the BSIS will not discuss specific cases prior to receiving a formal guard application and all fees have been paid. This requires that at least the 8-hour "Power to Arrest" course be completed, plus a Live Scan and Application fees. Therefore, the estimated costs to determine if the person with a conviction is even eligible to work as a security guard is approximately $143.
All applicants with convictions will have their applications sent to the Disciplinary Review Committee. This may add up to 120 days of processing time to the application.
From the Application For Security Guard Registration:

Be sure to answer all questions on the application completely and truthfully. Any omission or false statement on the application may constitute grounds for denial or subsequent revocation of the registration.

A registration may be denied to any person who makes a false statement or who has been convicted of any crime or act substantially related to the functions or duties of a security guard. However, the Bureau will consider evidence of rehabilitation.
Question 7 on the Application for Security Guard Registration asks:

7.a Have you ever been convicted of, or pled guilty or nolo contendere to ANY criminal or civil offense in the United States, it's territories, or a foreign country? This includes every citation, infraction, misdemeanor and/or felony. Convictions that were adjudicated in the juvenile court or convictions under California Health and Safety Code sections 11357(b), (c), (d), (e) or section 11360(b) which are two years or older, as well as criminal charges dismissed under section 1000.3 of the Penal Code or equivalent non-California laws, should NOT be reported. Convictions that were later dismissed pursuant to sections 1203.4, 1203.4a, or 1203.41 of the California Penal Code or equivalent non-California law MUST be disclosed. YES/NO

7.b Is any criminal action pending against you, or are you currently awaiting judgment and sentencing following entry of a plea or jury verdict? YES/NO
More information can be found here:
Frequently Asked Questions - Informal Review before the Disciplinary Review Committee (DRC)
Firearms Permits and Convictions
Source: BSIS Firearms Training Manual (2012)
FELONS, PROHIBITED MISDEMEANORS AND DOMESTIC VIOLENCE PROHIBITIONS:

Instructors are to specifically inform each student that a firearm permit shall not be issued by the Bureau to a person who has been convicted of a felony or a misdemeanor that prohibits the person from carrying or possessing a firearm.

Specifically, the Bureau SHALL NOT issue a firearm permit to: A convicted felon (Business and Professions Code Section 7583.24(a); Penal Code Sections 29800, 29810, 29900, 29905), to a person convicted of a misdemeanor who is prohibited from possession of a firearm for a period of 10 years (Penal Code Section 29805 and 29810); nor to an individual with a history of domestic violence or who is subject to a Temporary Restraining Order (TRO) - (Penal Code Section 18250)

Students may also be denied a firearm permit if they have been convicted of a crime of violence (Penal Code Section 29905), such as assault, battery, assault with a deadly weapon, or a weapons violation, such as brandishing a weapon, illegal possession of and/or discharge of a weapon or carrying a concealed weapon without a concealed weapon permit.